Fulfillment, Pick & Pack, and Collating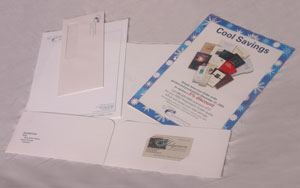 Fulfillment - The overall logistics associated with a product or products including but not limited to; material handling, collation, incoming inspection, order processing and tracking, inventory control, warehousing, assembly and/or transportation.
Pick & Pack - This is part of the order fulfillment process which includes the physical locating or "picking" of a part out of inventory, and then packing the part into a box for shipment.
Collating - The assembly or sorting of many different items in a prespecified order or arrangement.